Hair Extensions for Women
100% Natural Human Hair Extensions - Simply Beautiful
Now you can instantly add the volume and length you've always wanted with the finest quality premium hair extensions. Our hair extensions are hand crafted from 100% human hair so your hair extensions will make you feel more confident, sexy and secure than ever before!
Our premium hair extensions do not limit your active lifestyle in any way. Enjoy all of the activities you are currently doing such as swimming, fitness, jogging, and much more.
Hair extensions aren't just for Hollywood celebrities, models, and actresses. Women just like you love hair extensions, because they can give you instantly longer, thicker hair, and provide increased volume where you want it. Our hair extensions are absolutely the gentlest way to lengthen and thicken your hair. No damage or risk. There are many comfortable, undetectable attachment options available.
Amazing Hair Awaits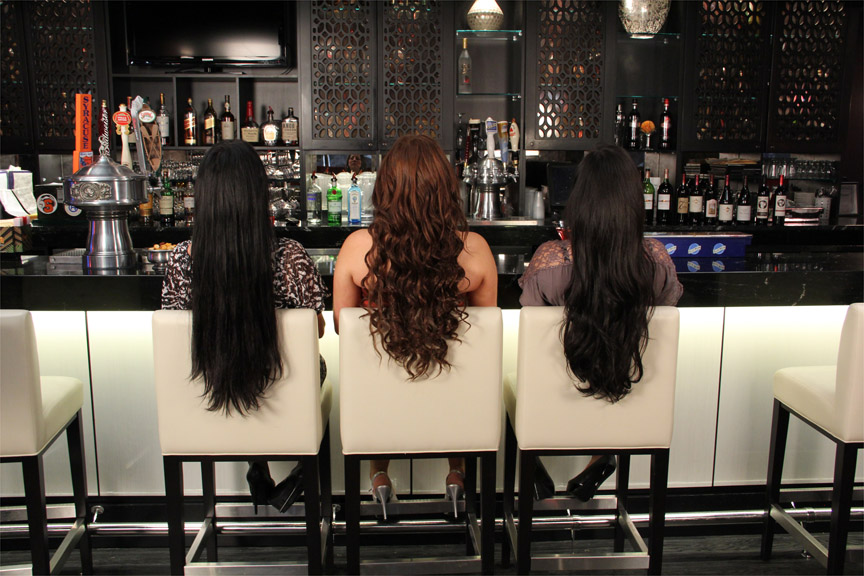 If you are one of the 40% of women experiencing hair loss, our custom hair replacement solutions are specifically custom designed for your individual needs and type of hair loss. We believe in individualized hair loss solutions because every woman has unique lifestyle needs and hair loss concerns.
Opting for a custom hair replacement puts you on the road toward increased hair density and length. Once again you will be able to feel the growth of natural hair in a style that is chosen by you for you.
A custom hair replacement is made from the highest quality human hair. We will create a hairstyle that is appropriate for your hair texture, color, density and age. Instead of adding hair all over your head, we will add it to the exact places that are thinning and/or balding. The result is a full head of hair that is as natural as the hair with which you were born.
Hal's Hair Center
When it comes to enhancing your appearance, it is important to seek the services of professionals with an impeccable reputation and in whom you can place your trust. Each of our hair loss options is custom designed for your unique and specific needs. If you are experiencing fine or thinning hair or just want to add length, and you would like to learn more about hair extensions, please request a free private, confidential consultation with one of our professional hair loss specialists.